NEWS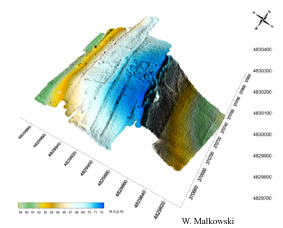 Investigations in the Late Roman annex of Novae (Bulgaria)


In 2016 we started new project in the area situated to the east of the legionary fortress. In the Early Roman period this place was inhabited by civil followers of the legionaries (tradesman, craftsmen, families of soldiers, servicemen and sutlers). Most probably in the end of the 3rd century the entire area was fortified and included into the fortress which became a civil town. So far, only defensive walls were regularly excavated, hence the shape and function of internal buildings remain a mystery. We hope to find here remains of civil settlement of the camp followers (canabae legionis) and late Roman district. Detailed non-intrusive investigations on a broader area were carried out prior the excavations. More you can find HERE and the website of the non-intrusive surveys project you will find HERE.


---
Fortification of the camp excavations


Since 2006 we have excavated and documented the remains of fortifications of the legionary fortress at Novae. Our works are focused on stratigraphy and proper documentation, as well as geodetical measurements which are collected in the database for further analyses. More you will find HERE

---
ANNOUNCEMENTS
Excavations at Novae
Every summer at Novae our students participate in surveys and excavations and have a chance to gain invaluable experience of professional archaeological practice. The head of the research is Agnieszka Tomas. The excavations are carried out in August. The participants are obliged to come individually.
Student participants interested in practice are welcomed and asked to contact by e-mail on the address agnieszka.tomas@uw.edu.pl
The introductory meetings are usually at the beginning of March..


---
Non-intrusive investigations in Hercegovina

From 2016 we have started non-intrusive surveys in Hercegovina (ancient Dalmatia), on the rural territory of the town of Narona. The head of the project is Tomasz Dziurdzik, PhD cand. of our Department.
The surveys will be carried out in spring and autumn. Planned number of participants: 10 persons. Students who are interested in participation we kindly ask to mail to tdziurdzik@wp.pl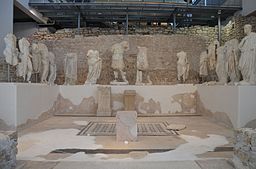 ---
Publications:



A. Tomas, Living with the Army I. Civil Settlements near Roman Legionary Fortresses in Lower Moesia, Warszawa 2017


BUY HERE